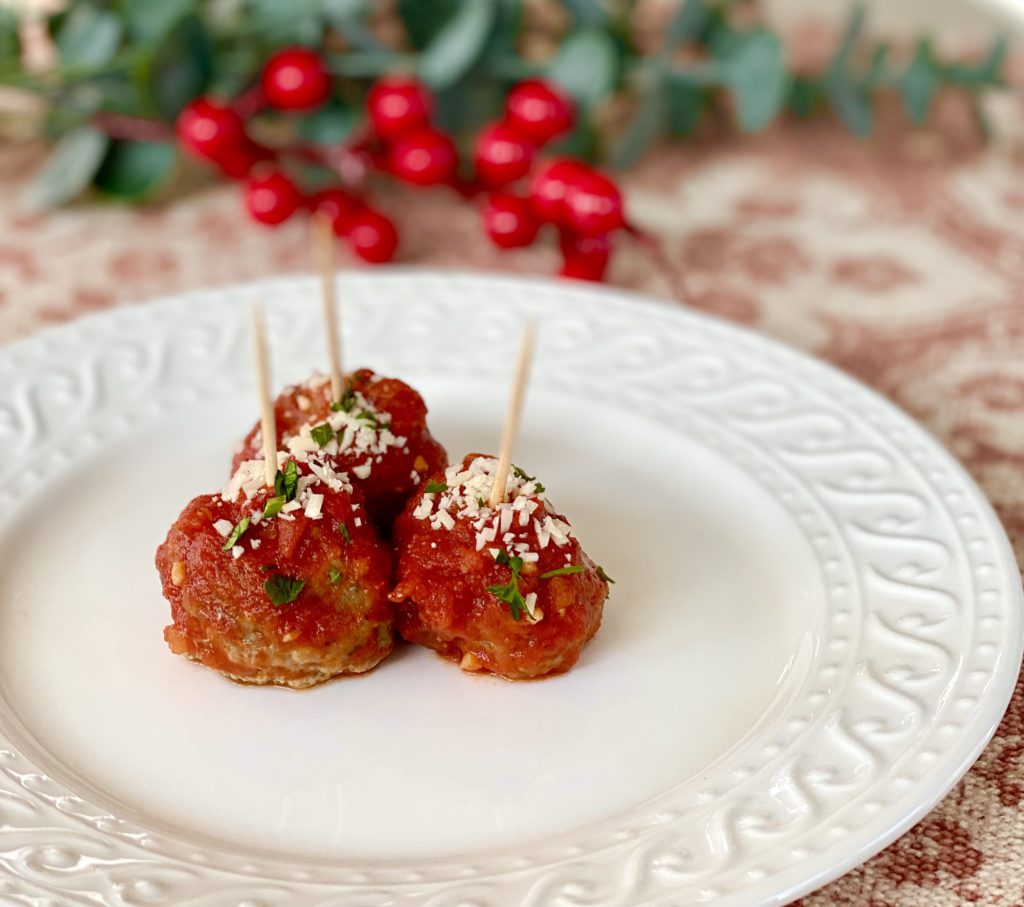 Ingredients:
1 lb lean ground turkey (I used 93% lean)
1 cup of eggplant chopped into chunks
2 tablespoons of water
1 tablespoons of olive oil
1/2 small sweet yellow onion chopped
3 cloves of chopped garlic
2 tablespoons of grated Parmesan cheese
1/2 cup of ground flaxseeds
1/4 cup chopped parsley
1 teaspoons of salt
1/2 teaspoon of pepper
Instructions:
Peel and then chop the eggplant into small chunks. Finely chop onion and garlic.
In a large frypan on low to medium heat combine eggplant, onion, olive oil, 1 teaspoon of salt, water and garlic. Add a pinch of salt and pepper. Reduce heat to low and cover. Cook down until the eggplant is mushy and onions are translucent. Stir occasionally.
While the eggplant is cooking down, finely chop fresh parsley. Next, use a potato masher to mash the eggplant, onion, and garlic mixture into a chunky yet slightly smooth consistency. Let cool to room temperature.
Preheat the oven to 400 degrees. In a large bowl combine turkey, eggplant mixture, parsley, Parmesan cheese, 1/2 teaspoon of salt, pepper and flaxseeds. Use your hands to combine all of the ingredients.
Form the mixture into about 1 ½ inch balls. In the large frypan drizzled with olive oil brown the meatballs on both sides on medium heat. This should only take a couple minutes on either side.
Place all of your meatballs into a 13X9 glass baking pan. Lightly cover with aluminum foil and put meatballs into the oven. Bake for 15 minutes. Toss them in your favorite sauce and spoon them over noodles or zoodles and enjoy!