Our FitFinkFam mission is simple. Bring health and happiness into the lives of many by sharing our experiences in fitness, nutrition, and overall wellness. When you become a FitFinkFam-ily member, we will take the time to explain the hierarchy of the FitFinkFam Fundamentals.  We believe that in order to optimize your health, a multifaceted approach is necessary when life long health and happiness is the ultimate goal.  Therefore, our approach to health and wellness is rooted in these four FitFinkFam fundamentals, NUTRITION, SLEEP, STRESS MANAGEMENT, and TRAINING. After gaining a better understanding of why each of these fundamentals is so vital in optimizing your health, we strongly feel that you will be much more successful as you take purposeful action towards creating an abundance of health and happiness in your life.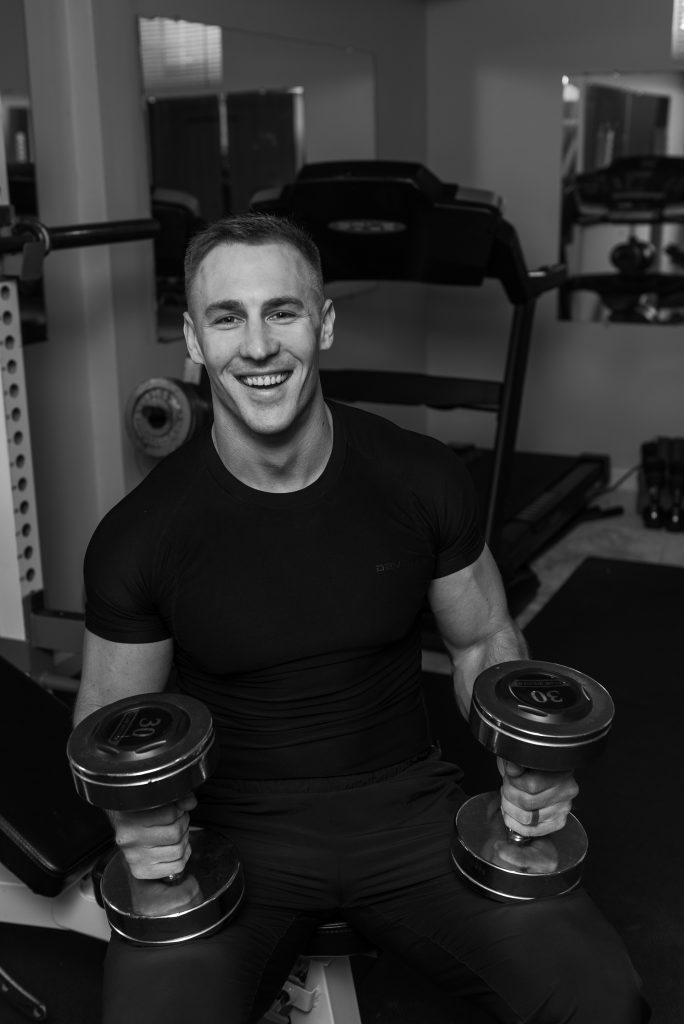 Bryan grew up playing every sport under the sun, and from a very young age he developed a love for health and fitness. Over the years his passion for exercise grew exponentially, and sharing what he was learning with others began to feel like his calling. While attending the University of Maryland, he began working at a local gym. Bryan obtained his personal training certification (NSPA), and quickly grew his clientele base.
In 2013, Bryan started his own personal training business called Fink Fitness. He successfully ran his personal training business for several years until ultimately transitioning into a career in law enforcement.
Bryan greatly enjoyed his time spent as a police officer, and undoubtedly grew as a person during his time spent on the force. In March of 2020, Bryan made the decision to leave his career as a law enforcement officer, and follow his health and fitness industry passion.
After lots of discussion and planning FitFinkFam was created by Bryan and Jenny Fink. Nothing makes Bryan happier than running a business with his best friend and forever teammate Jenny.
Bryan and Jenny officially became Mr. and Mrs. Bryan Fink on 07/27/2019. They have been together since 2012 after their first date at the gym, of course.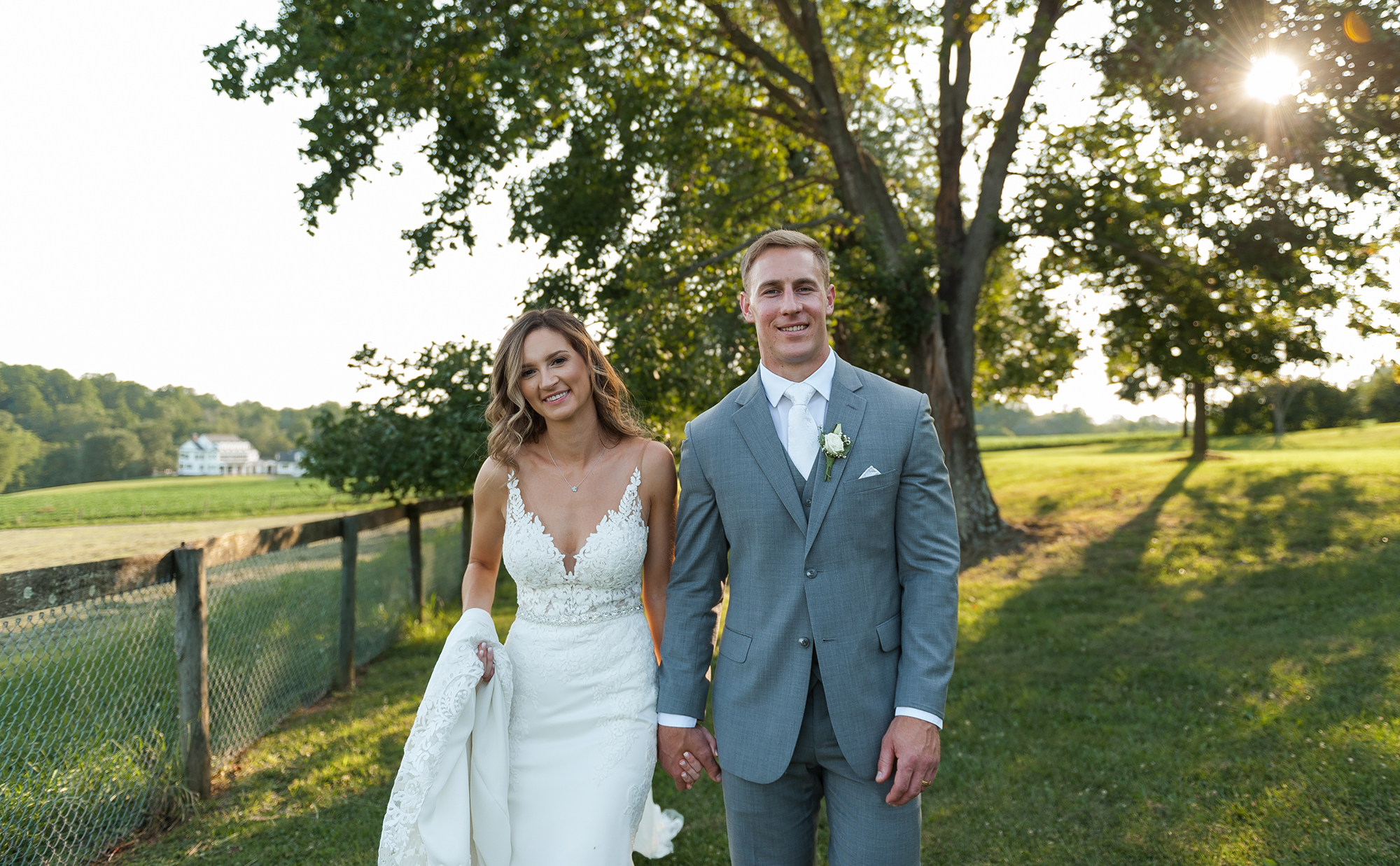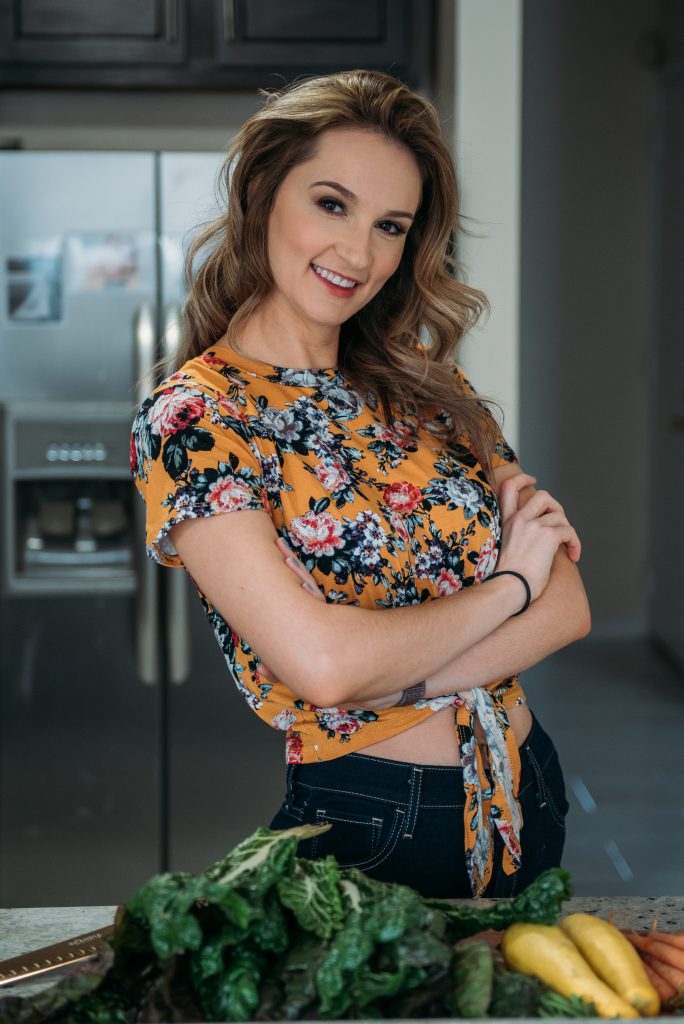 Jenny is a self-taught cook of twenty plus years with a passion for preparing delicious and nutritious foods. The kitchen is her happy place, and sharing her recipes and cooking ideas with others brings her so much joy.
Jenny started putting pen to paper and developing healthier versions of her favorite meals in 2013, and has been perfecting these recipes and creating new ones ever since. Jenny feels that exercise and proper nutrition go hand in hand and that it is important to incorporate both for optimum fitness results.
Similar to Bryan, Jenny also had a passion for fitness from a young age. In high school she ran cross country and track year round. After high school she continued to explore other forms of fitness and maintained an extremely active lifestyle not just for the physical perks, but also for mental benefits.
Jenny is an advocate for mental health through exercise and nutrition and believes strongly that a fit and healthy way of life can create a happier and healthier mindset. By combining proper exercise, nutrition and the right attitude both Bryan and Jenny believe that any fitness dream is possible.
The Finks strive to share their knowledge with all of their FitFinkFam-ily members whether it be through social media outlets or in person training sessions. Are you ready to be a part of the FitFinkFam? Bryan and Jenny are here to welcome you with flexed arms and open hearts.
Think fit. Think Fink!