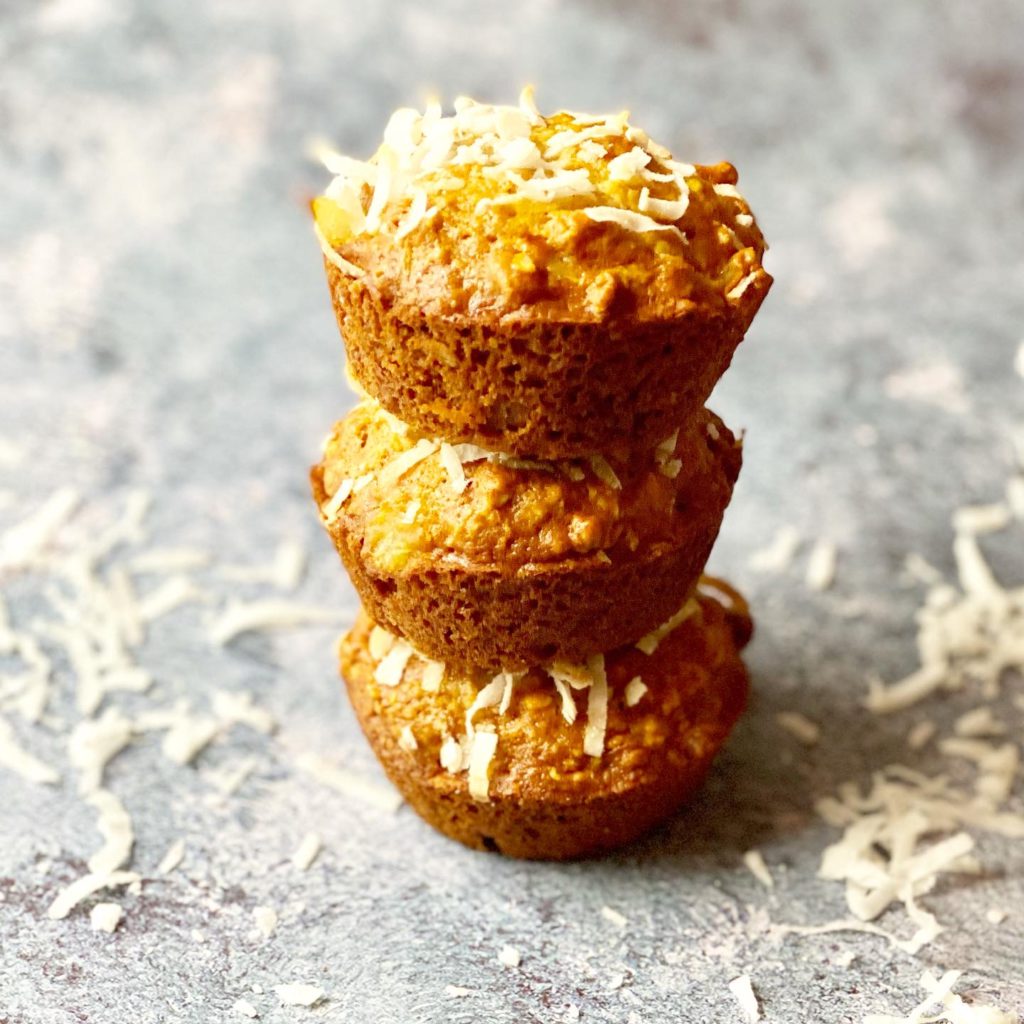 Ingredients:
1 cup quick oats
3/4 cup organic flour
¼ TSP cinnamon
¼ TSP ground Gginger
1 ½ TSP of baking soda
1/8 TSP salt
1 TSP vanilla extract
½ cup honey
1 room temperature egg
2 tablespoons of melted coconut oil
½ cup crushed pineapple
¼ cup shredded coconut
Coconut oil for greasing muffin tins
Extract shredded coconut for topping muffins
Instructions:
1. Preheat oven to 350 degrees and prepare a standard muffin tin by lightly greasing with coconut oil. Set aside. (Makes 12 standard size muffins)
2. In a medium bowl, whisk together the oats, flour, baking soda, cinnamon, ground ginger and salt. In a separate bowl, whisk together the vanilla, honey, egg and melted coconut oil. Add the flour mixture to the wet mixture, stirring just until incorporated. Fold in the crushed pineapple and shredded coconut.
3. Evenly distribute the batter into the 12 muffin tins. Sprinkle about a teaspoon of shredded coconut on top of each muffin. Bake for 15 minutes or until a tooth pick inserted into the center of a muffin comes out clean.
4. Let the muffins cool, remove from the muffin tins, serve and enjoy!