Made with Greek yogurt instead of mayonnaise this light and tangy summer dish will not disappoint! It is easy to make and perfect for any summer BBQ or event!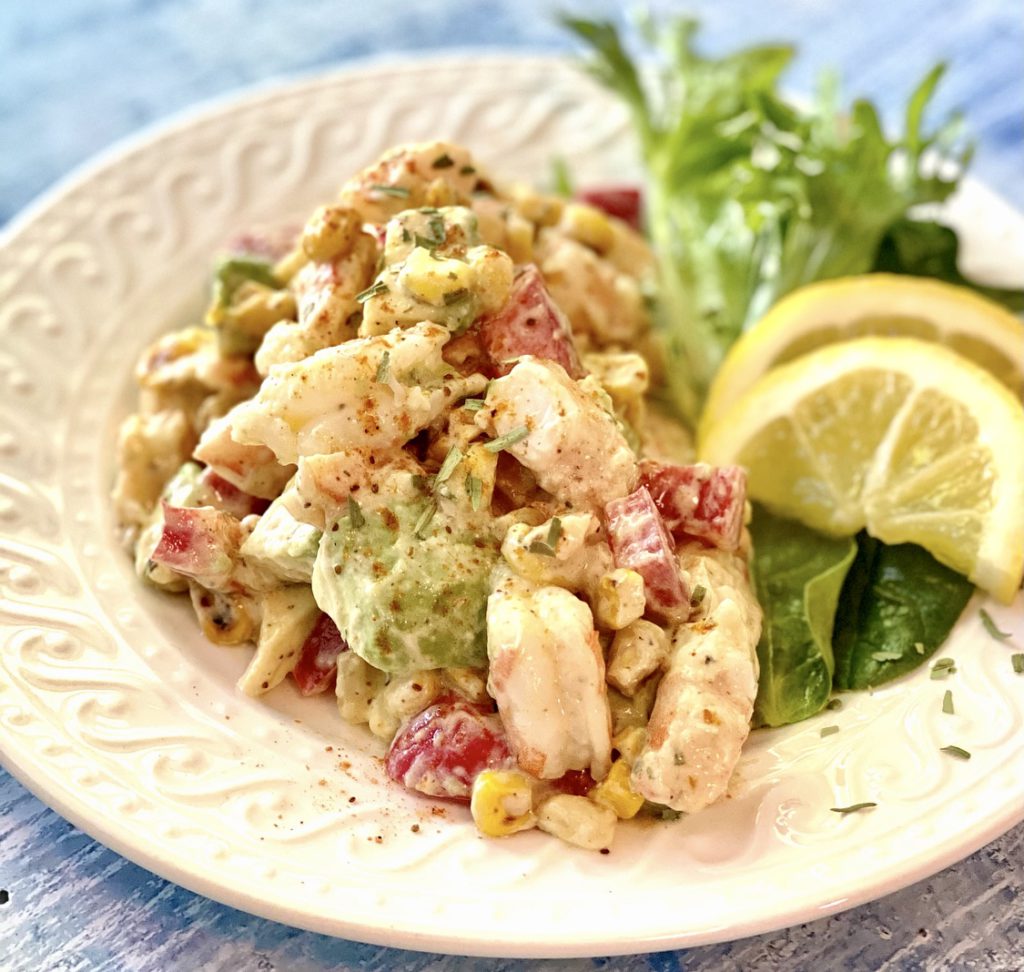 Ingredients:
24 oz. cooked, peeled, chilled and unseasoned medium-jumbo sized shrimp, chopped
1 1/4 cup cooked corn kernels
1 red bell pepper, chopped
2 avocados, cubed
1/2 cup Greek yogurt
3 TBSP light olive oil
2 TBSP lemon juice
1/2 TSP dried tarragon
1/2 TBSP of old bay
1/4 TSP onion powder
1/4 TSP pepper
Pinch of salt
Instructions:
•In a mixing bowl whisk together Greek yogurt, oil olive, lemon juice, tarragon, old bay, onion powder, salt and pepper. Set aside.
•Add corn to a large nonstick skillet on medium high heat. Cook for about 3 minutes stirring and tossing continuously until the corn begins to blacken. Remove from heat and let cool.
•In a large mixing combine shrimp, blackened corn, bell peppers, avocado and Greek yogurt mixture. Gently fold all of the ingredients together until shrimp and veggies are evenly coated. Let sit in the fridge covered for at least 30 minutes. Serve and enjoy! If you are a true Marylander- top with extra old bay! 🙂