(Dairy and Gluten free)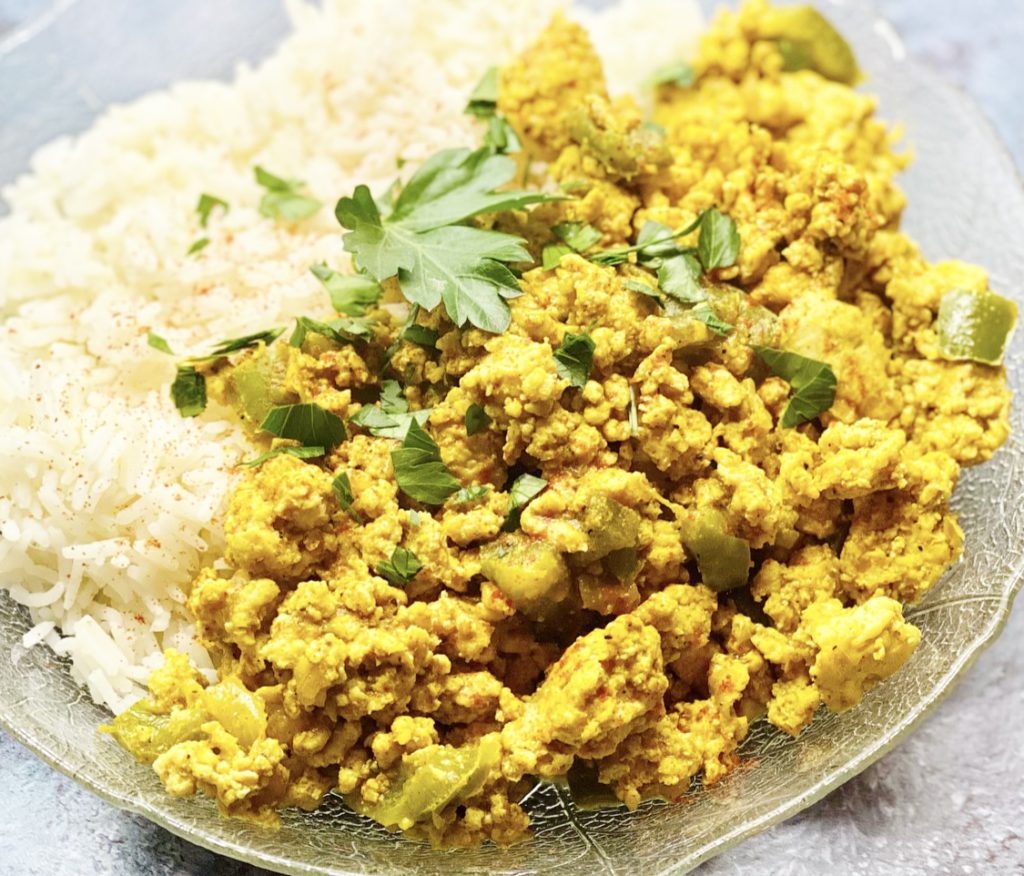 Ingredients:
1 small onion chopped
1 green bell pepper chopped
2 cloves of garlic minced
2 tablespoons olive oil
1 lb. lean ground Turkey
1 cup milk (coconut is best, but almond or oat milk can be used as a substitute)
2 1/4 teaspoons curry powder
1/2 teaspoon coriander
1/4 teaspoon cinnamon
1/2 teaspoon paprika
1 teaspoon of salt
1/2 teaspoon black pepper
Optional: A couple dashes of cayenne pepper for extra spice
Rice or grain of your choosing (this can also be served over mixed veggies or potatoes)
Fresh cilantro or parsley for garnish
Instructions:
Over medium heat add olive oil, onion, bell pepper and garlic to a large skillet and cook until onions become translucent.
Add ground turkey and continue cooking over medium heat until the turkey is cooked through breaking the turkey up periodically with a spatula or wooden spoon.
Mix together all the spices in a separate bowl and add them to skillet with the turkey mixture. Add milk and mix all the ingredients together.
Reduce heat to low and let the curry cook for about 10 minutes.
Serve over a bed of your choice, garnish with cilantro or parsley and enjoy!