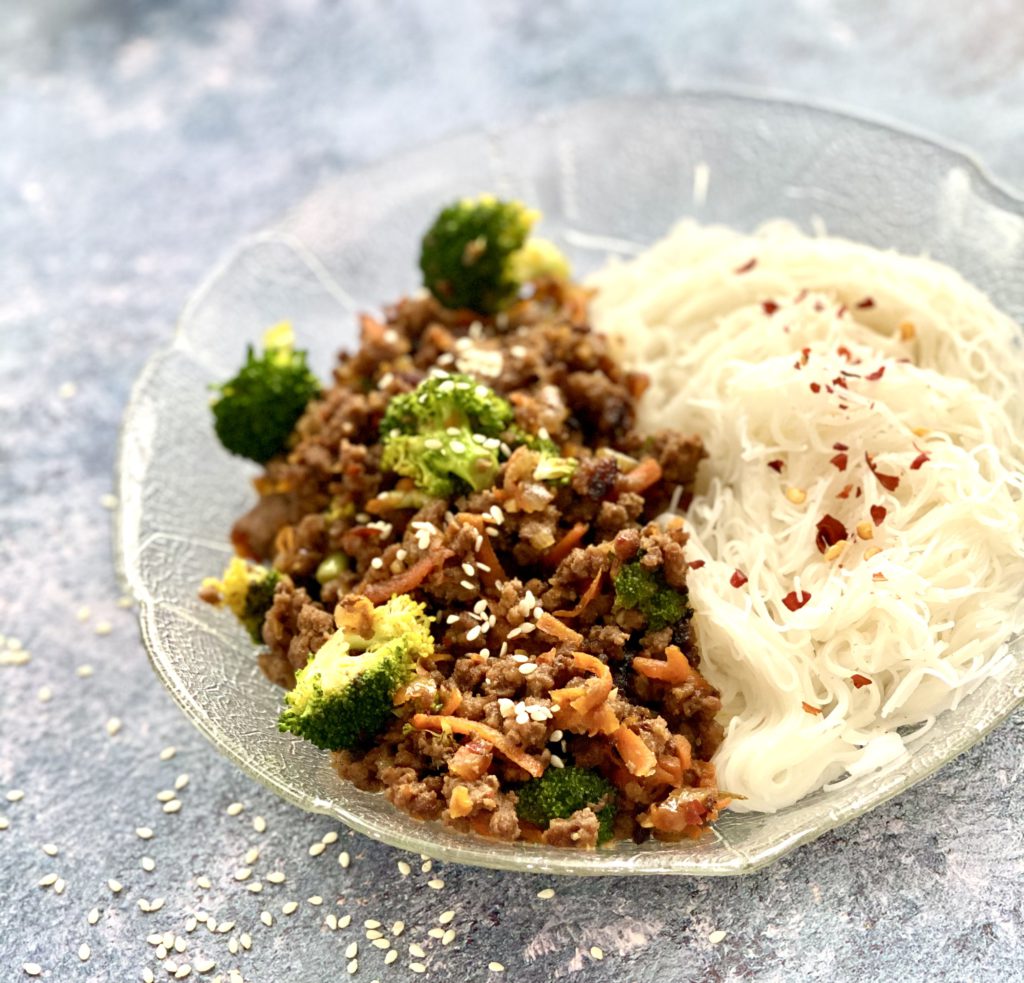 Ingredients:
1 LB lean ground beef
1/2 medium yellow onion, chopped
2 teaspoons garlic, minced
1 TBSP olive oil
3/4 cup shredded or matchstick carrots
1/4 cup low sodium soy sauce
1/4 cup honey
2 TSP sesame oil
1/4 TSP pepper
1/4 TSP ground ginger
1 cup fresh or frozen broccoli, chopped
1/4-1/2 teaspoon crushed red pepper flakes (optional)
Instructions:
Heat oil in a large skillet. Add chopped onion and minced garlic and cook on medium heat until the onion becomes translucent.
Add ground beef and continue to cook over medium heat while breaking up the meat into small pieces with a wooden spoon.
Cook until the beef is cooked through and no longer pink.
Add carrots, soy sauce, honey, sesame oil, pepper and ginger. Add red pepper flakes if desired. Toss in broccoli and combine all ingredients well.
Cover the pan and let simmer over medium-low heat for about 5-7 minutes, stirring occasionally. Serve with rice or rice noodles and enjoy!