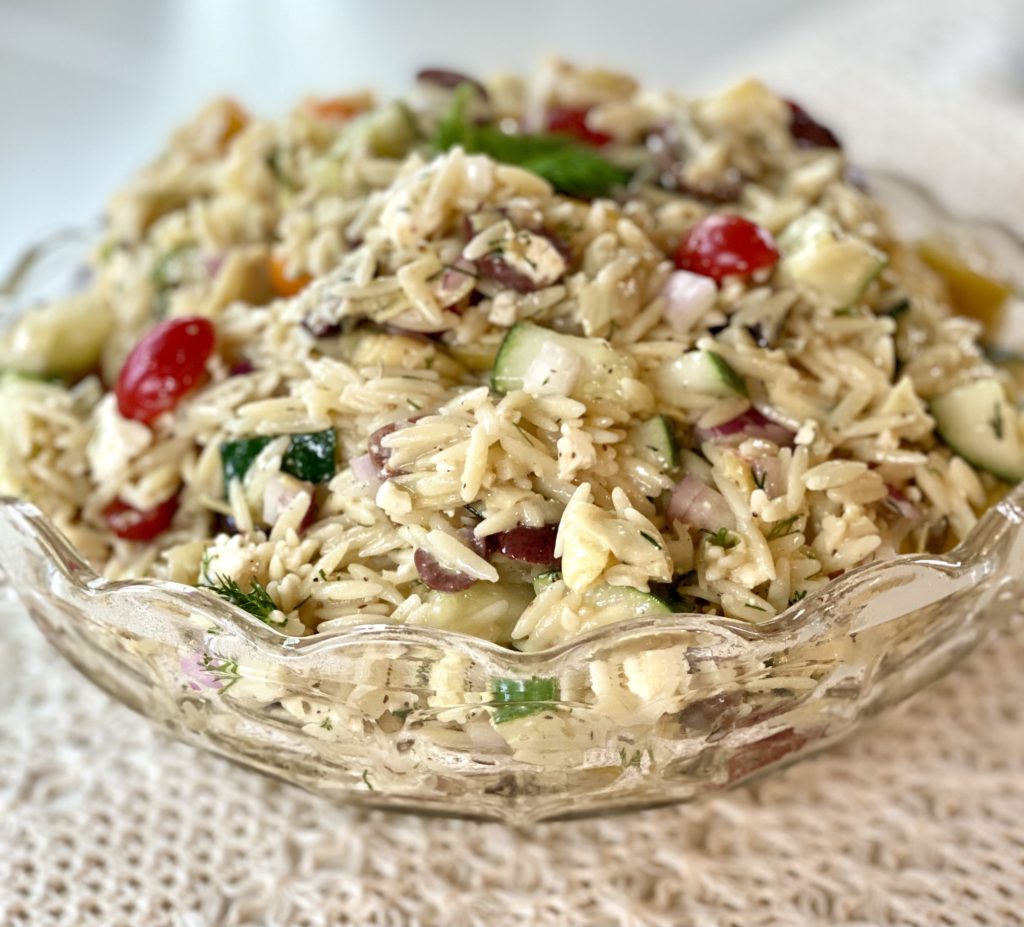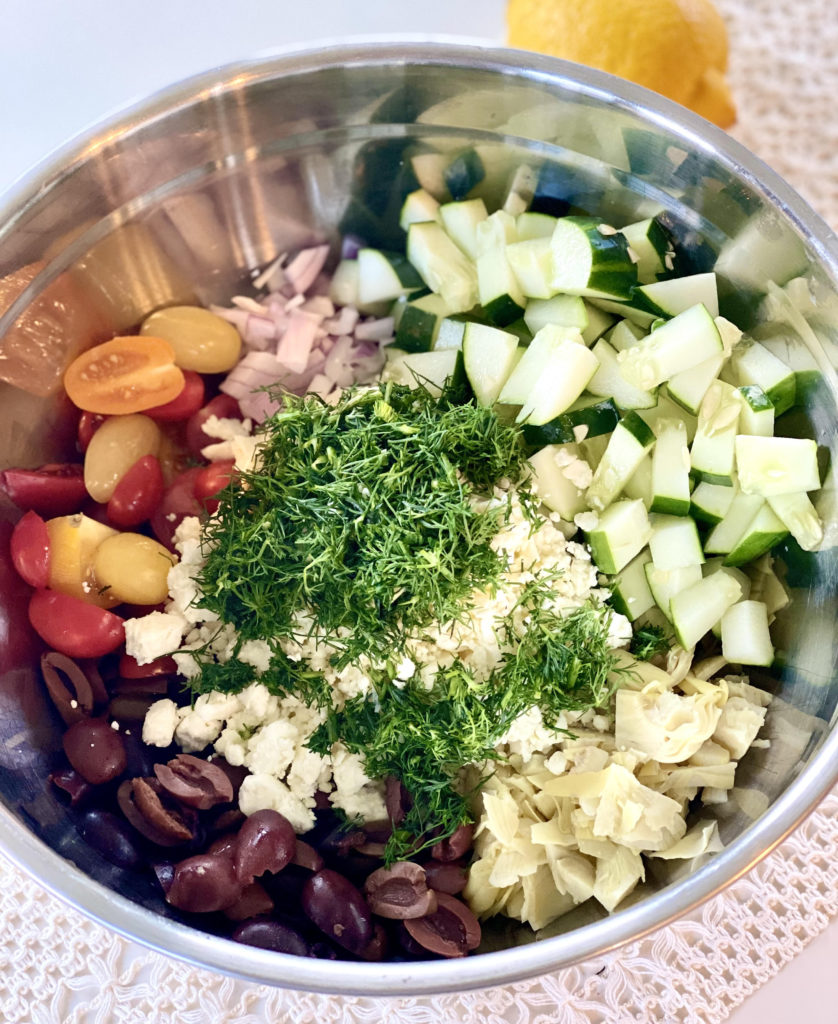 Ingredients:
16 oz. orzo pasta, cooked using packaging instructions (can be substituted for gluten free orzo pasta)
1 cup Kalamata olive halves (pitted and strained)
1 cup canned or jarred artichoke hearts in water (strained), chopped
1 medium cucumber, diced
1 small red onion, diced
10 oz. grape or cherry tomatoes, cut into halves (I used multi colored grape tomatoes)
6 oz. crumbled feta cheese
Handful of fresh dill, finely chopped
DRESSING
¾ cup red wine vinegar
¾ cup olive oil
2 TBSP lemon juice
¼ cup Greek yogurt
2 TBSP Dijon mustard
3 cloves minced garlic
1 TSP dried oregano
2 TSP salt
½ TSP pepper
Instructions:
Cook orzo pasta using packaging instructions. Drain water and put pasta into the fridge to let cool while veggies are being prepped.
In a large mixing bowl combine Kalamata olive halves, chopped artichoke hearts, diced cucumber, diced red onion, tomato halves, crumbled feta and finely chopped fresh dill. Toss ingredients together. Set aside.
In a medium mixing bowl combine red wine vinegar, olive oil, lemon juice, Greek yogurt, Dijon mustard, minced garlic, oregano, salt and pepper. Wisk until all ingredients are combined. Add chilled orzo pasta to the veggie mixture in a large mixing bowl. Pour dressing over top. Gently toss the ingredients together until everything is coated in the dressing. Chill in the fridge for at least 30 minutes. Serve and enjoy!