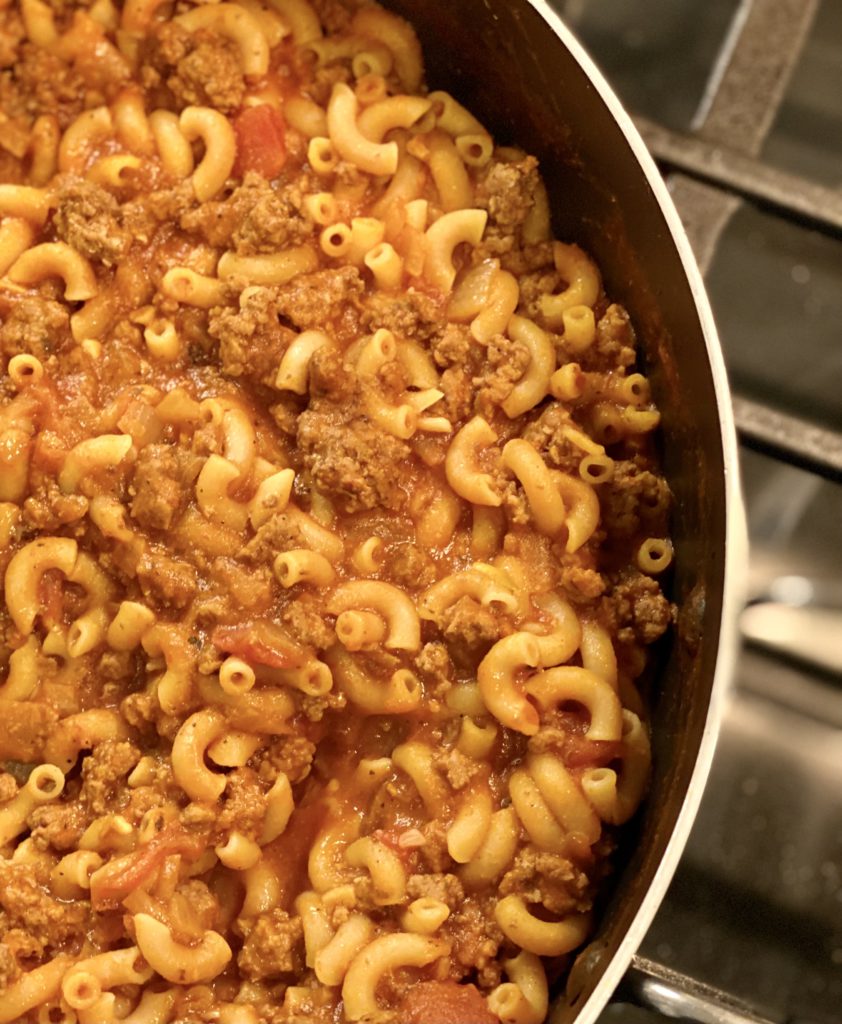 Ingredients:

1 tbsp. Extra Virgin Olive Oil
1 cup chopped onions
2 teaspoons minced garlic
1 lb lean ground beef
1/2 tsp Italian seasoning
1/2 tsp salt
1/4 tsp pepper
1 jar marinara sauce
1 1/2 cup gluten free beef broth
1 cup almond milk
1 tbsp yeast flakes (optional)
2 cups gluten free macaroni noodles
Instructions:
•In a large sauce pan over medium heat add extra Virgin olive oil, onion and garlic. Sauté for a few minutes until the onions begin to soften slightly and become translucent.

•Add ground beef to the pan and break up into small pieces with a wooden spoon or spatula. While the beef is browning add Italian seasoning, salt and pepper. Continue cooking on medium heat while breaking up the meat until it is fully browned.

•Add marinara sauce, beef broth, almond milk, optional yeast flakes and macaroni. Stir until all ingredients are combined. Cover and let simmer on low heat for about 12 minutes or until the macaroni noodles are tender, while stirring occasionally. Serve and enjoy!