Easy, healthy, delicious and kid friendly!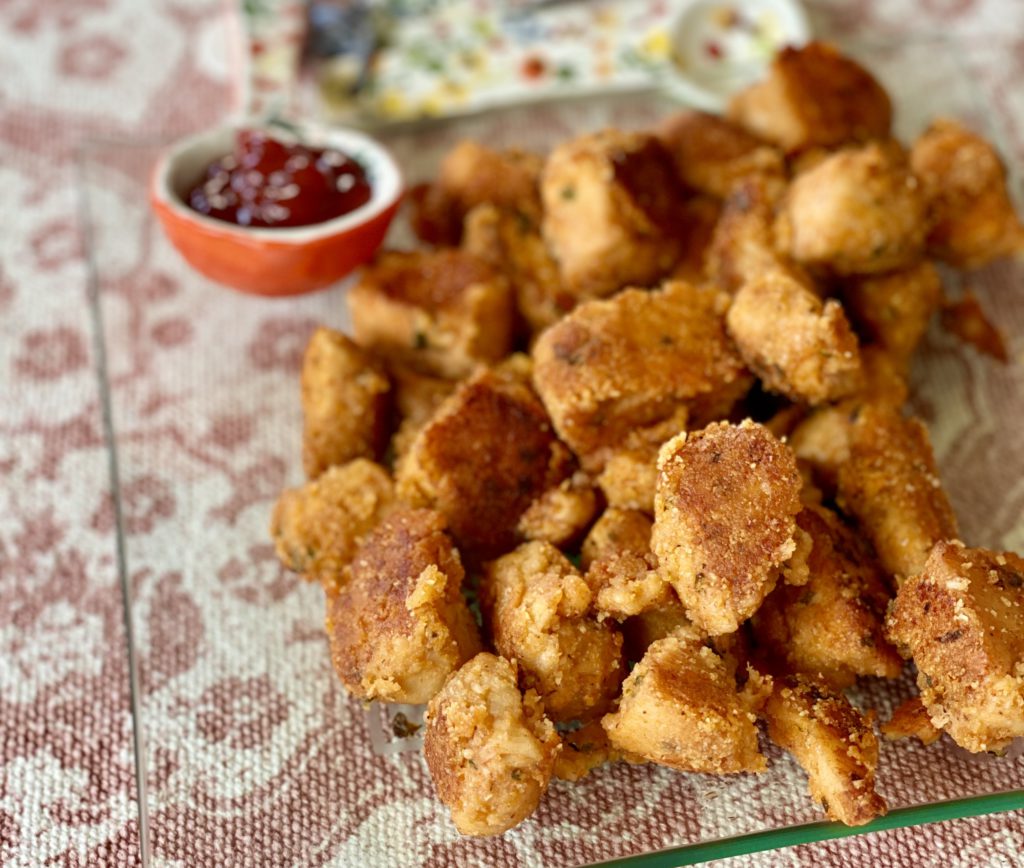 Ingredients:
2 uncooked chicken breasts
1/2 tsp salt
1/4 tsp pepper
1/4 tsp garlic powder
1/2 tsp paprika
1/2 tsp dried parsley flakes
1 tbsp. olive oil
3 tbsp. almond flour
3 tbsp. grated Parmesan cheese
Instructions:
• Cut chicken breast into bite size cubes. In a medium mixing bowl season the chicken with salt, pepper, garlic powder, paprika and parley flakes. Mix until all pieces of the chicken are coated in seasoning.

• Add olive oil to medium nonstick fry pan on medium heat. Cook for about 3-5 minutes or until no more pink is visible, tossing often so that all sides of chicken cook evenly.

• Sprinkle almond four and Parmesan cheese onto chicken pieces. Toss in the pan until all the pieces of chicken are coated in the almond flour and Parmesan cheese. Continue cooking on low to medium heat for about 5-7 minutes or until the chicken is cooked through and the outer layer becomes golden and crispy. Serve with your favorite dipping sauce and enjoy!

**double recipe for more nuggets