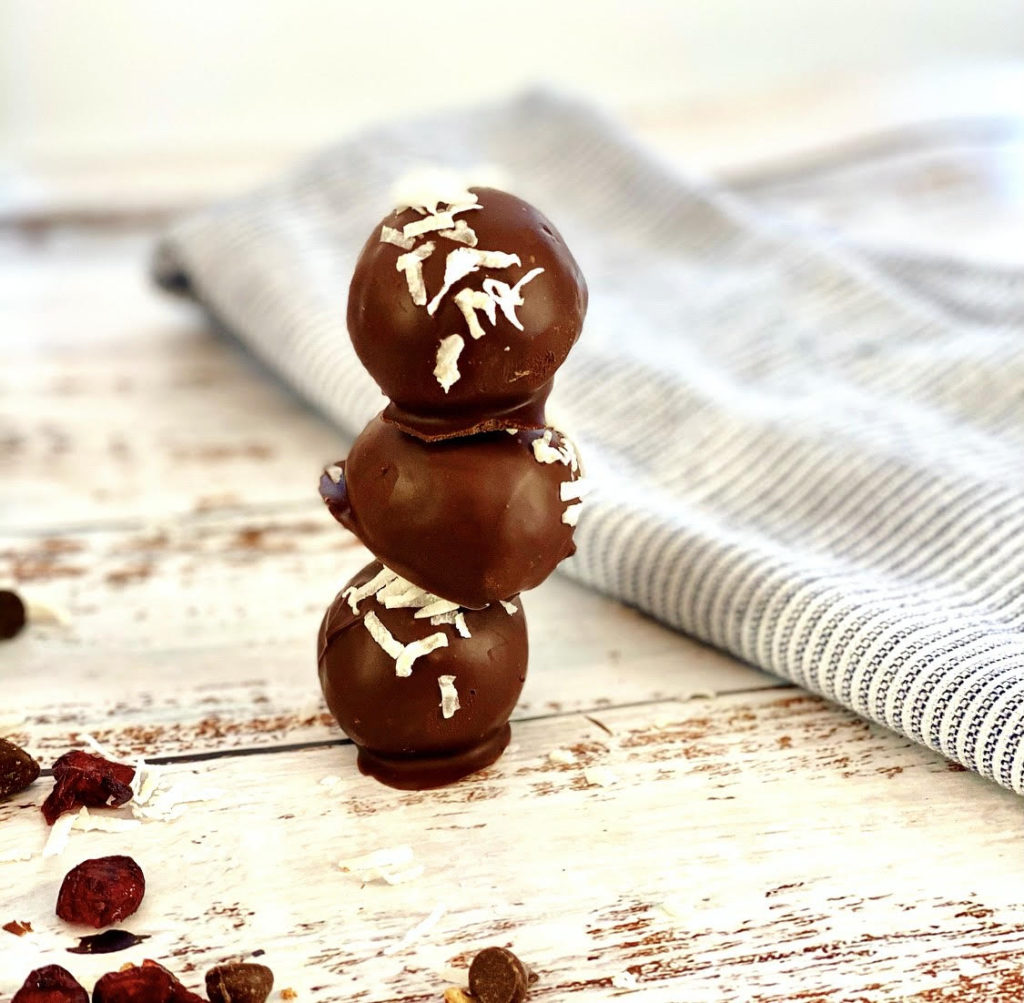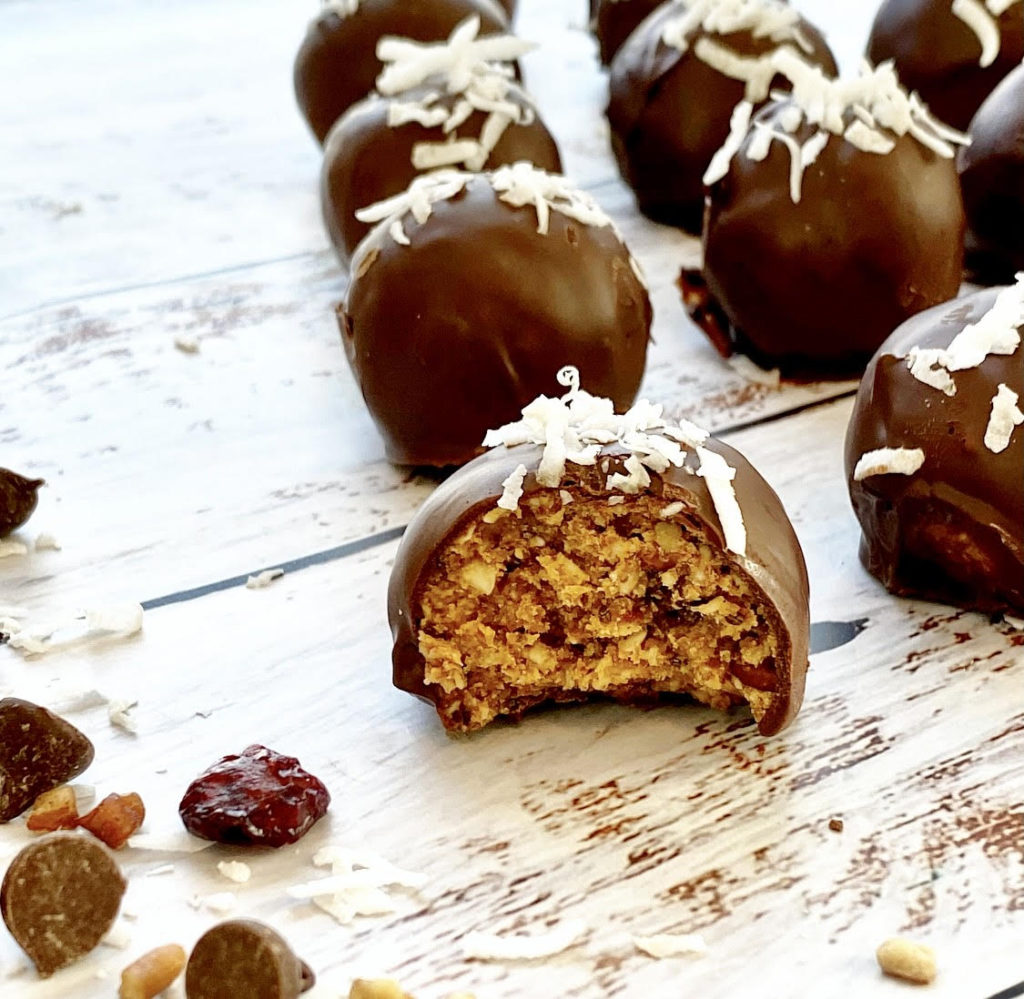 Ingredients:
1 cup quick or instant oatmeal
¼ cup reduced sugar dried cranberries
½ cup unsweetened shaved coconut
2 TBSP chia seeds
¼ cup chopped pecans
¼ cup ground flax seeds
2/3 cup creamy all natural almond butter
1/4 cup raw honey
2 TBSP good quality maple syrup
1/2 teaspoon of cinnamon
1 cup semi-sweet chocolate chips
1 TSP coconut oil
Extra coconut shavings to top the holiday bites
Instructions:
Add oatmeal, coconut and dried cranberries to a food processor or blender. Blend for about 20 seconds. Remove the mixture from the food processor or blender and add it to a large mixing bowl.
Add the rest of the ingredients to the mixing bowl. Mix until all ingredients are combined and moistened.
Roll the mixture by hand into 1 inch balls and set them on a plate or in a plastic container. The mixture should make about 16-18 holiday bites. Place the plate or container in the freezer to let the holiday bites cool.
While the holiday bites are cooling, place the chocolate chips and coconut oil in a microwave safe bowl. Microwave on high power for 30 seconds. Remove and stir the chocolate. Place the bowl back into the microwave for another 30 seconds. Remove and stir again. The mixture should be melted and smooth.
Place a sheet of parchment paper on a large plate or tray. Remove the balls from the freezer. Using a fork gently roll each ball one by one in the chocolate. Carefully scoop up each ball gently with the fork and tap the fork on the side of the bowl to remove any excess chocolate. Using a spoon carefully push the ball off of the fork and on to the prepared plate or tray. Continue until all the holiday bites are covered in chocolate. Top with shaved coconut. Refrigerate for one hour before serving. Enjoy!- Best if kept chilled.