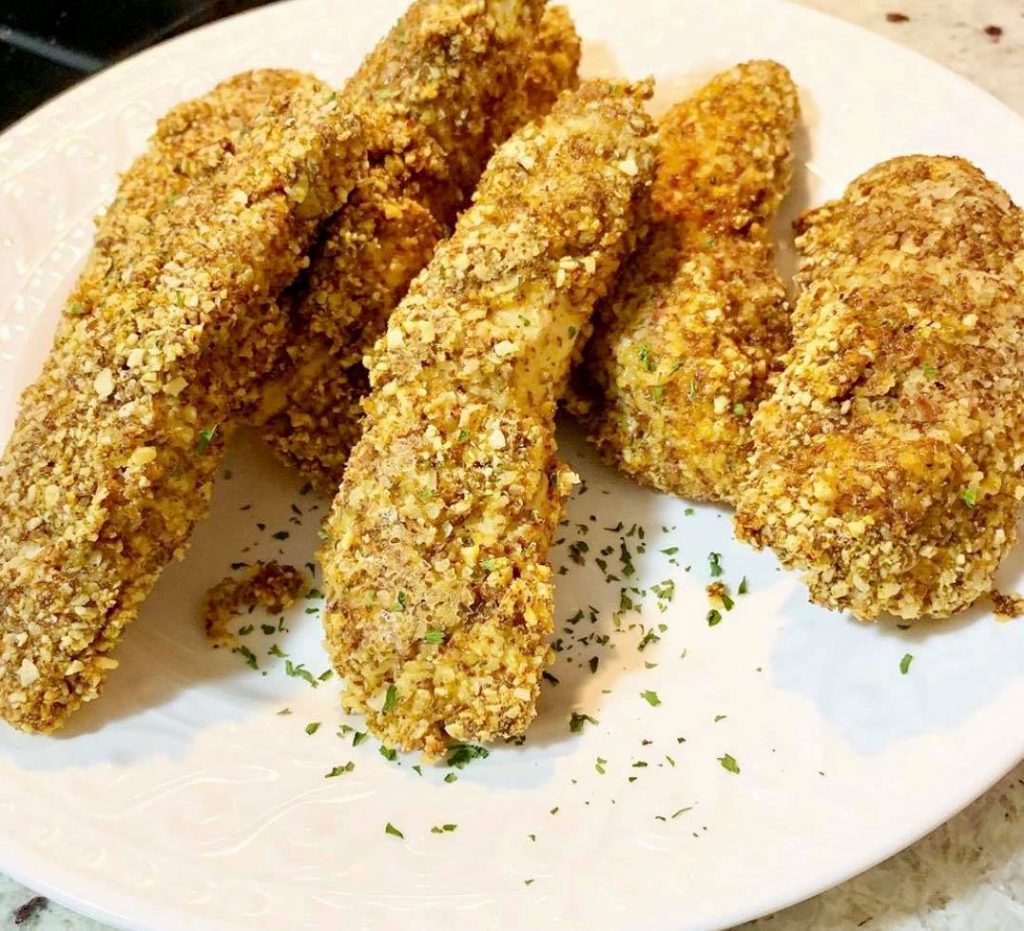 A healthy game day alternative! Crispy, crunchy and flavorful! Little and big kid approved!
Ingredients:
1 ½ lbs chicken breast tenderloins
1 1/2 cup sliced almonds
2 tablespoons dried parsley
1 teaspoon salt
1/2 teaspoon pepper
1 teaspoon garlic powder
1/2 teaspoon onion powder
1 teaspoon smoked paprika
2 eggs
oil or cooking spray of choice
Instructions:
Preheat the oven to 375 degrees. Blend sliced almonds, dried parsley, salt, pepper, garlic powder, onion powder and smoked paprika in a food processor or blender until the mixture is a coarse consistency similar to dried breadcrumbs.
Put the almond mixture on to a dinner plate. In a shallow dish whisk the eggs and add a dash of salt and pepper. Pat the chicken dry. One by one drench the pieces of chicken in the whisked eggs and then in the almond mixture.
Place all the pieces of chicken into a large glass baking dish that has been coated with oil or cooking spray. Bake for 10 minutes. Turn the tenders over using tongs. Bake for another 10 minutes.
Let the chicken tenders cool for a bit then serve and enjoy! I like to cut them up and put them on a salad. They're great for meal prepping! They're also delicious dipped in honey mustard, hot sauce or cut up into nuggets for the kiddos! Enjoy!